Message from our Festival Chairs
Shalom friends,
On behalf of Na'amat Canada Toronto, it is our pleasure to invite you to our 24th annual Israel Day Festival. This year's Festival, taking place on Sunday, June 23, 2019, from 10 AM to 5 PM, is on the move!! We are thrilled to announce that our community celebration is happening at the former Sears location, on the second floor at Promenade Mall, 1 Promenade Circle, Thornhill! As always, admission to the Festival is free!
We invite you to experience the sights and sounds of Israel. Sing and dance along with our live, all-day entertainment, shop in our market (shuk), indulge in a wide array of delicious Israeli and Canadian food, and enjoy rides, face painting, and arts & crafts in our enhanced children's area. The Israel Day Festival truly has something for each and every member of the family!
We in the diaspora endeavour to strengthen our commitment to the State of Israel and reinforce the bonds between Canada and Israel. Israel Day offers the entire community – and our friends well beyond our community – the unique opportunity to explore the rich and fascinating culture of the Jewish People while saluting Israel for its wide range of notable and far-ranging accomplishments.
We extend our gratitude to our colleagues on the Israel Day Festival committee, all of whom work tirelessly to bring this fun-filled day to realization.
To our wonderful sponsors, thank you very much. This event is impossible without you!
Our warmest wishes for an enjoyable and memorable day! We look forward to seeing you all on Sunday, June 23.
Yours Sincerely,
Orit Tobe, Lisa Charow-Jay, and Alexandra Landsberg
Israel Day Festival Co-Chairs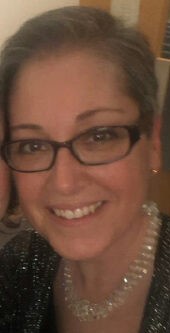 A HUGE thank you to our 2019 committee!!!
Debi Archinoff

Rebecca Bitton

Helen Erlich

Judy Franco

Marilynne Freedman

Trudy Gelber

Roni Maderer

Sabina Razmov

Marlene Rosen

Sharon Thorsteinson

Doris Wexler-Charow

Sarah Yurman